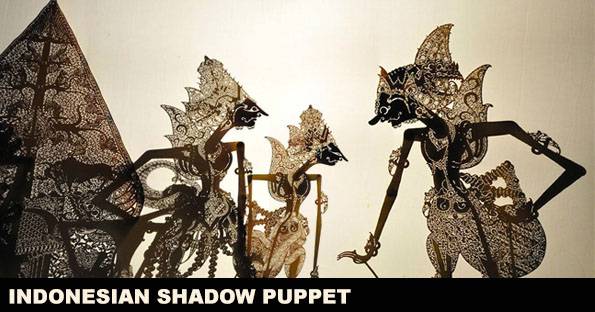 Pucung Village: Indonesian Shadow Puppet Craft Center – Pucung is a village located in Wukirsari, Imogiri, Bantul, Yogyakarta. Pucung Village has long been known as an area of "tatah sungging" craft. Tatah sungging is a carving and coloring leather. Besides being a shadow puppet, there are other products in the form of souvenirs such as fans, key chains, towels, bookmarks, wall hangings such as calligraphy or painting and to partition the space.
The shadow puppet craft from Pucung is not only in demand by the people of Indonesia but also in order by consumers from abroad. Generally, leather crafts from Pucung are exported overseas, such as the Netherlands, Australia, Germany, and New Zealand.
The development of puppets in Pucung started from a figure named Mbah Glemboh. He was a village headman, and then he was appointed as a servant in the palace. The Sultan gave the task to care for and guard the puppets in the castle along with his workshop. Because of his continuous care for the puppets, in 1918, Mbah Glemboh was interested in making puppets and learning to carve puppets. He was assisted by four of his neighbors.
Then in 1930, he continued to make puppets with neighbors and also their children. So that way, the shadow puppet craft in the Pucung village is growing. Finally, in the 1980s, when President Soeharto opened the non-oil and gas expo, they had the opportunity to showcase puppets, after which they began to develop a set-up style with new product designs.
Currently, there are around 300 people in Pucung who work as puppet craftsmen. In this Pucung village, there are 15 puppet training studios located in Karangasem hamlet. Besides, there are 42 leather crafts galleries in the resident's house. If you are interested to visit this village, you can get many experiences.
Besides being able to see the products of Tatah Sungging, you can also learn to make puppets with artisans. Or you can also follow the tour packages that have been provided in the village so that you can feel staying at the homestay of residents' homes and mingling with the community in this village with many available activities. Fun is not it! Pucung Village: Indonesian Shadow Puppet Craft Center
(Visited 64 times, 1 visits today)