The hand-carved or engraved hard hat is one of our products that can be customized according to your request. We have experienced making many designs such as oil rigs, refinery, culture, animals, construction, heavy equipment and you can custom your own design. We have two hard hat models, namely Full Brimmed and Front Brim types. You can choose aluminum, brass or copper as the raw material.
The hard hat is hand-carved by Javanese master artisan carvers. This masterpiece made by hand and manual equipment with the "hammered" method. It takes our master carvers days to complete this one of a kind design.
We ensure the highest quality of our items being exported and handcrafted by lifelong master carvers from Indonesia. We take the process and completion of every Hand Carved Hard Hat very seriously and don't skimp on quality to save time. All of our Hard Hat is handcrafted and sometimes it takes 5 to 10 days to be prepared (depending on your CUSTOM request), carved and ready to ship to you.
The hard hat is one of the mandatory equipment used for field workers, and this is a perfect souvenir to give to your business partners. Contact us now! We will make it for you.
Incoming search terms:
carved out hard hat
carved silver hardhat
(Visited 1,033 times, 1 visits today)
Summary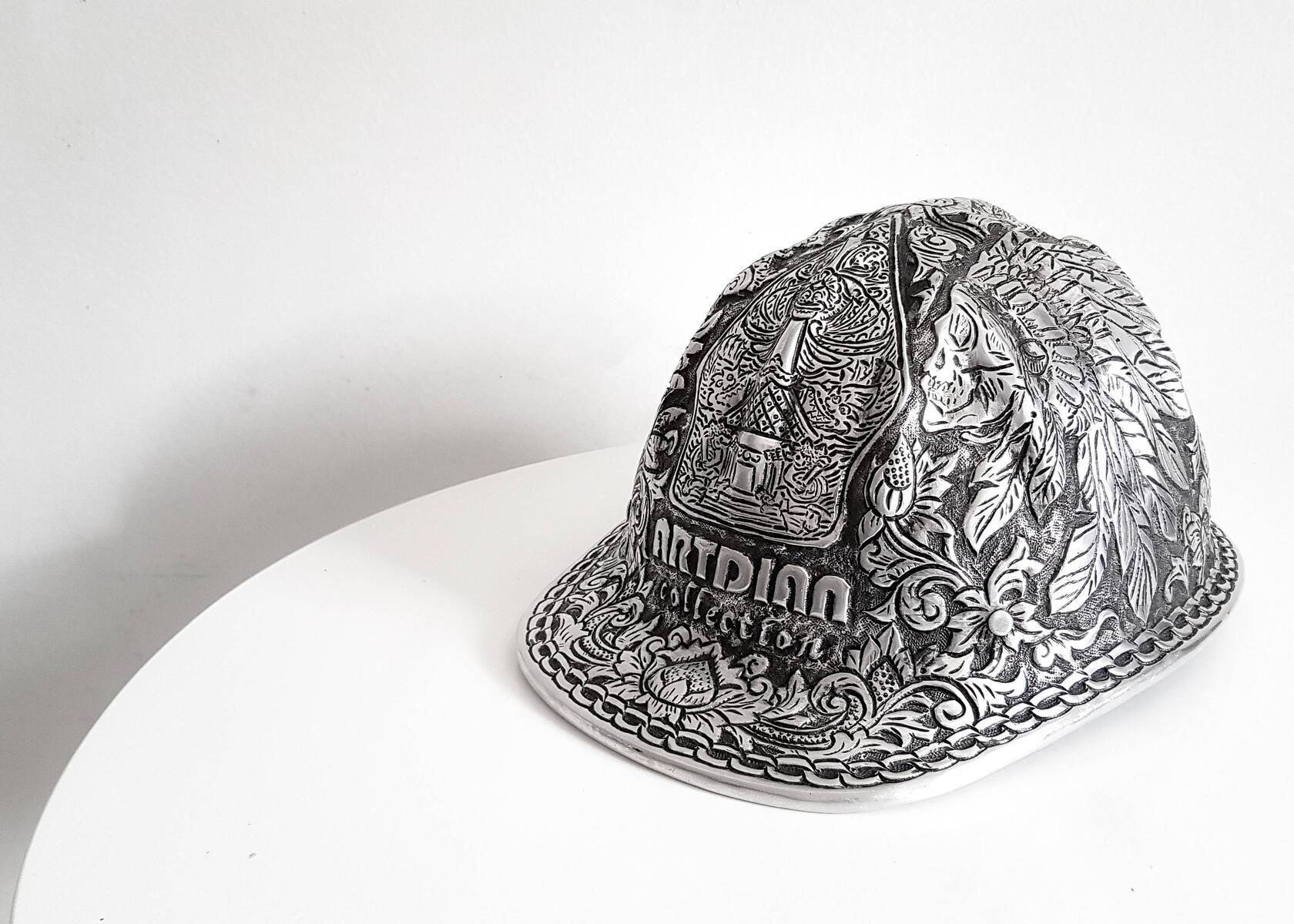 Author Rating





Brand Name
Product Name
Price
Product Availability